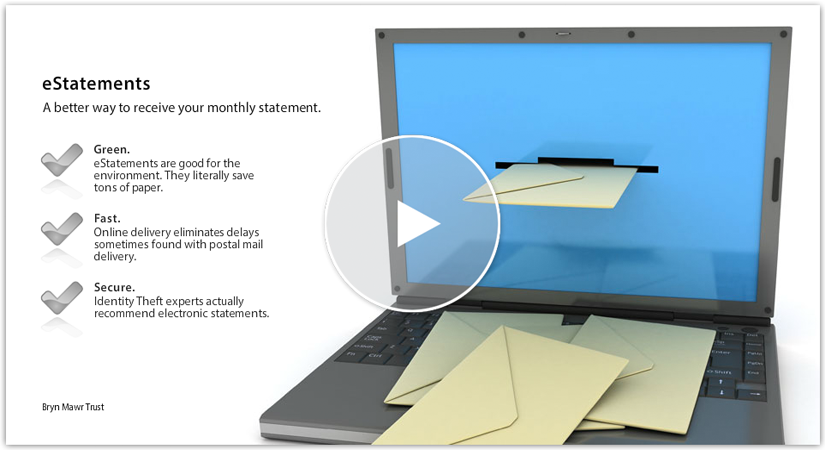 When you choose eStatements, your bank and loan statements are available to you in Online Banking, anytime you need them. Saving trees is better for all of us than saving paper statements you'll probably never need again.
Choosing eStatements Is Secure!
Plus, you can rest easier knowing your bank statement and personal information are not sitting in your mailbox where it could be stolen, not to mention the potential danger to your personal financial information if your storage system for paper statements is putting them in a file or a drawer in your home. With eStatements, you have 12+ months of eStatements (depending on account type) at your fingertips anytime you need them in Online Banking.
Choosing Estatements Is Easy!
Log in to your online banking
Click on any of your checking, savings, or loan accounts that appear
Select the Account Access dropdown menu on the Navigation Bar
Choose User Settings and select eStatements for any or all of your accounts
Submit to confirm your request
It really is that simple. Of course, our Customer Care Center team and our branch staff are also happy to walk you through the steps to switch from paper to eStatements as well, and they can even help you receive individual account eStatements or a combined eStatements showing all your accounts.